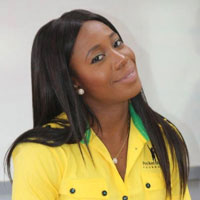 Shelly-Ann Fraser-Pryce
Founder
It wasn't enough for me to achieve Olympic greatness. Sure, that is the goal for any competitive athlete. For me, the journey was about purpose as much as it was about competition. I knew my achievements was the stepping stone for my purpose. This realization gave birth to my Pocket Rocket Foundation.
p>We don't get up everyday and just take from the world without giving something back. I wanted to help change lives the same way I was helped. My education contributed significantly to my overall success as an athlete so it was important for me to establish my Foundation under the premise that optimal success for student athletes was rooted in the ability to strike a balance between their academics whilst competing in their respective sporting arenas. This is how we achieve lasting change beyond competition.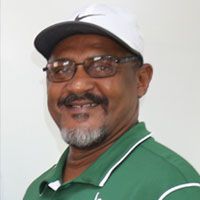 Jeffery Gordon, recently retired, has had over thirty (30) years experience as an entrepreneur. He held many senior positions with the Hi-Lo group including Operations Manager when he resigned in 1997.
He joined MegaMart in 1999 and was one of the key players in the expansion of that business from one store to the current chain of four (4) super stores. During the last ten years of his tenure with MegaMart, he was the Director of Operations.
A past student of St. Jago High School, Jeffery was an avid sportsman (and now fan) who represented his school in both Cricket and Football, he also represented St. Catherine Cricket Club at both the national junior and senior cup levels between 1981 to 1987.
No stranger to sports administration, he was for six (6) years the treasurer of the St. Catherine Cricket Club. Since 2013, Jeffrey is now assisting with coacing at his alma mata St. Jago. He has served on several management committees over the years, including the Portmore Community College.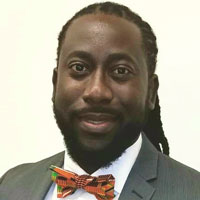 Dr. Jermaine McCalpin
Executive Director
Dr. Jermaine McCalpin is an internationally recognized expert and consultant on transitional justice, genocides, reparations and truth commissions. He has travelled to South Africa, Cambodia and Armenia and across the US and Canada presenting on the Armenian genocide, reparations for slavery and Native American genocides. He is currently Chair of the African and African American Studies Program at New Jersey City University. Dr. McCalpin was previously Associate Director of the Centre for Caribbean Thought and Lecturer of Transitional Justice in the Department of Government, University of the West Indies, Mona.
He attended the distinguished Calabar High School. He received his B.Sc in Political Science and International Relations (First Class Honours)in 1999 and M.Sc (2002) from The University of the West Indies, Mona. Dr. McCalpin later earned his M.A.(2002) and Ph.D. in Political Science in 2006 from Brown University. Dr. McCalpin specializes in Africana political philosophy, Caribbean political thought, and transitional justice.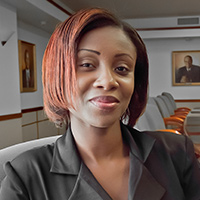 Kaydean Webley
Foundation Administrator
Kaydean Webley graduated from the University of Technology, Jamaica with a Bachelor of Science in Child Care and Development. She worked with the Jamaica Library Service as an Accounting Clerk for three years and is currently the Public Relations Officer for the Louise Bennett Coverley All Age Parent Teacher's Association.
She is a past member of the College of Health Sciences Committee and a past programme representative for the UTECH'S Child Care and Development programme. For the past ten years she has been actively involved in community service where she prepares students for the Grade Four Literacy and Numeracy Tests, Grade Six Achievement Tests (GSAT) and assisting high school students with School Based Assessment (SBA).
She also assists families in receiving government benefits to take care of the health and educational needs of the children, assists parents in enrolling children who have not been attending school in school, educates families on child rights, child abuse and parenting, and educates children on child rights and their responsibilities as children. She was actively involved in charity work by partnering with overseas donors to assist children's homes in Jamaica.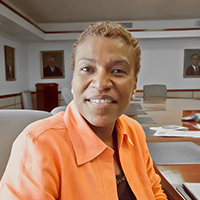 Colleen Montague
Principal
Wolmers Girls
Colleen graduated from the Central Connecticut State University with Master of Science in Educational Leadership and the University of the West Indies with Bachelor of Arts in Literature and Social Sciences.
She is an Executive member of the Inter Secondary School Association and is also a member of the Wolmer's Old Girls Association, the Association for Supervision & Curriculum Development and the Jamaica Association of Principals of Secondary Schools.
Past Vice President of Wolmer's Girls' Parent Teachers' Association, she is now the Principal at the Wolmer's High School for Girls and Director at Alcovia Resorts. Once serving as Vice Chairman of Boys & Girls Championships, Chairman of Swimming, Hockey and Tennis Competitions and Chairman of Volleyball Competition for ISSA, she now holds the position of Chairman of Boys and Girls Championships.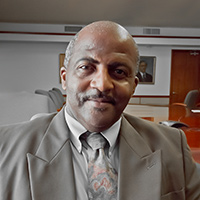 Raphael Walker
Director of Finance Early Childhood Commission
Raphael Walker (BSc) is employed at the Early Childhood Commission as Finance Director. He previously worked at the Jamaica Public Service Company Ltd. for approximately 20 years, in the Finance, Audit and Generation Divisions.
Raphael is the Elder of the Penwood Church of Christ and also serves the Penwood COC Early Childhood institution. He is married to Karen and is the father of 5 sons.
A Director for the past 10 years of the JPS & Partners Credit Union Ltd., Raphael has chaired the Special Events, Small Business and Rules and Merger Committees. He has also served the credit movement as Chairman of the Credit Union Leagues Supervisory and Accreditation Committees.