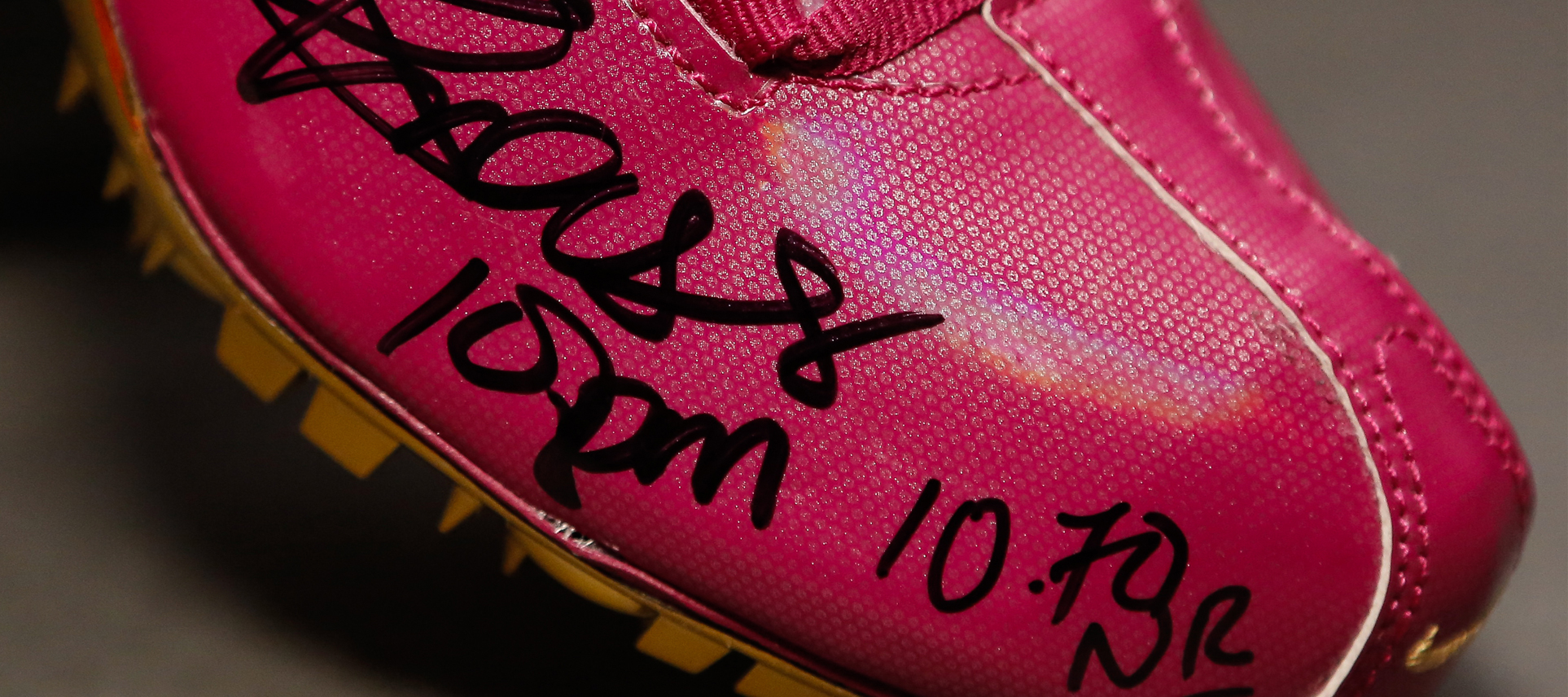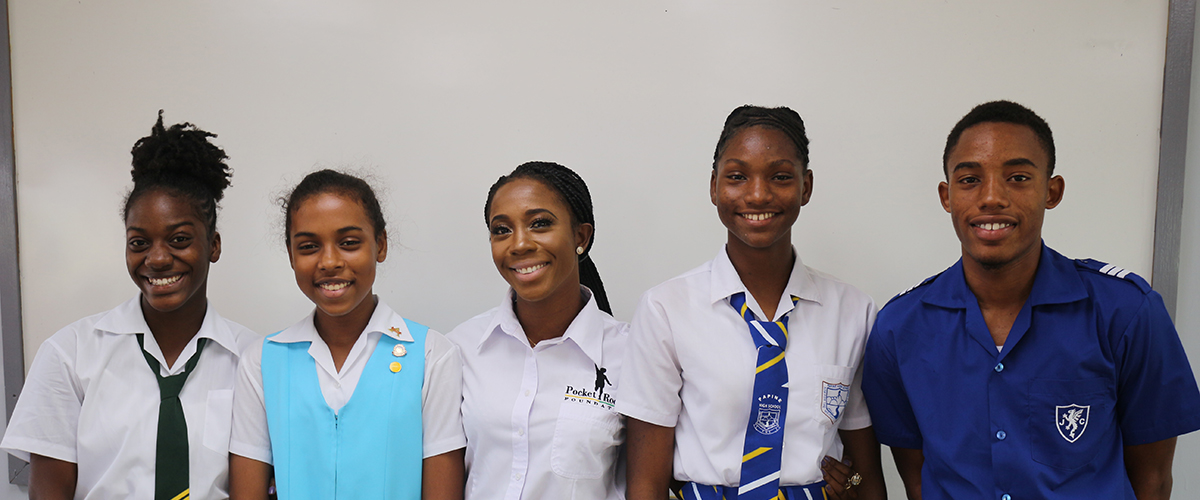 Developing Jamaica Through
The Power of Sports and Education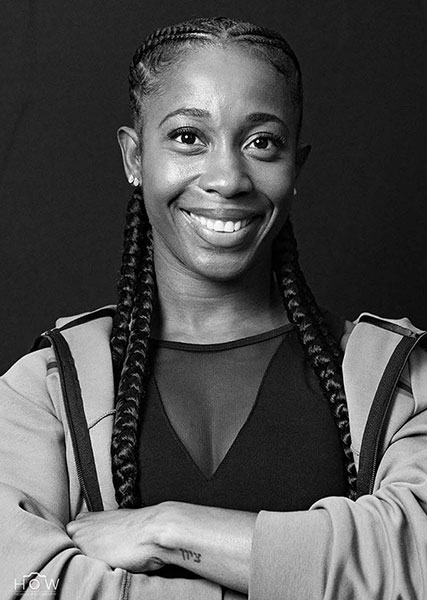 Photo by howlaophotography
Fraser-Pryce among 10 to receive Order of Jamaica
Sprinting sensation Shelly-Ann Fraser-Pryce is among 10 people who will be inducted into the Order of Jamaica (OJ) as the island prepares to honour 143 persons with national awards this year.
The OJ is the country's fourth-highest honour and is awarded to Jamaican citizens of outstanding distinction.
A decorated Olympian, Fraser-Pryce recently stormed to a historic fifth 100m title at the 2022 World Athletics Championships.
Via: Jamaica Gleaner
Our
Story
Ambassador Shelly-Ann Fraser-Pryce's Legacy encompasses Passion & Purpose with the aim of leaving the sport better than she found it! #SportsandEducation #LastingChange Shelly-Ann Fraser-Pryce will always be remembered as the little Jamaican "Pocket Rocket" that could and did big things in the sporting arena both locally and internationally.
Apply Now!
Applications open to Jamaican High School Student Athletes only.
Upcoming Events
Olympic Campaign
You too can play your part in helping our students transition to successful adults
Women Athletes Participate In Nike Think Tank, Process Leads To $1.3M In Grants.
A group of 13 women athletes participated in a Nike Athlete Think Tank to help the brand discover how it could better help female athletes. The first step following the think tank comes with a $1.3 million grant designed to support community organizations focused on increasing access to sport participation.
Read More...
Ambassador Shelly-Fraser-Pryce CD is an honoree at the ninth annual David "Wagga" Hunt Scholarship Awards Virtual Red Carpet Ball on February 20th. "For her extraordinary achievements and distinguished service in Track & Field and Philanthropy"….
Her Excellency Audrey P. Marks, the Jamaican Ambassador to the USA, is serving as patron for the virtual red-carpet affair, along with Kingston College Principal, Dave Myrie, and Calabar High School Principal, Albert Corcho.
"Our mission remains the same – to continue offering scholarships to deserving students at KC and Calabar in Kingston, Jamaica," Organising Committee Chairman, Christopher Hunt, explained. "To date, we have awarded over 35 scholarships exceeding US$106,000."
The Chairman pointed out that the evening's programme will highlight remarks by Ambassador Marks, testimonials from previous and current scholarship recipients, and musical entertainment by renowned Jamaican reggae artistes, among them Fab 5 Band, Stephen "Cat" Coore, Lovindeer, and Gem Myers.
David Hunt was one of Jamaica's foremost track-and-field analysts and was driven by a deep passion for youth and sports. As coach, he led Calabar to both the Manning Cup and Olivier Shield titles in 2005. He died in 2007.
Via: JIS
Pocket Rocket Foundation 2021-2021 Scholarship Recipients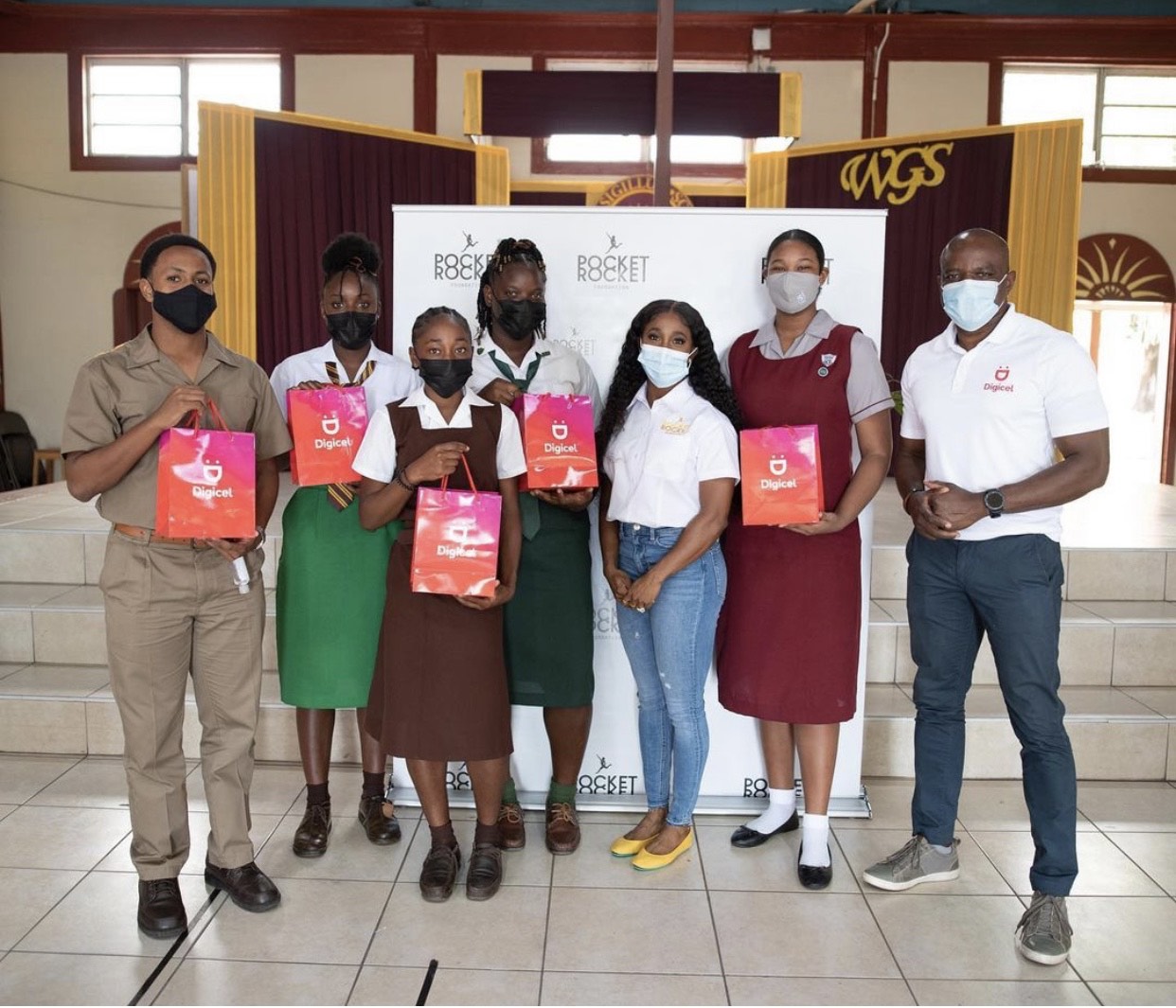 Coming off the success of our partnership with the City of Miramar where we raised well needed funds from an auction, The Pocket Rocket Foundation is intentional in its ability to cater to even more student athletes. This is only possible through partnerships and the collective efforts with different companies and individuals not only in Jamaica but with the Diaspora overseas. Today, Ambassador Shelly-Ann Fraser-Pryce, through her Pocket Rocket Foundation officially welcomed her 2021 Scholarship Recipients. Each student athlete received a cheque for $50,000 (2nd -5th Form), $60,000 (6th Form) along with with grocery baskets from GraceKennedy. Digicel also presented each recipient with a $10,000 Sangster's Book Voucher, Hi-Lo Supermarket Voucher valued at $10,000 and $1500 Phone credit.
Awardees this year are;
Tafada Wright ( St. Jago)
Kimesha Beckford ( Manchester High)
Anecia Taylor ( Holmwood Technical)
Olivia Petrekin ( St. Andrew High)
Malachi King ( Wolmer's Boy's)
This brings to date, a total of 55 ( 29 Females/ 26 Males ) student athletes across 22 different high schools competing in 11 different sporting arenas that have benefited from Academic Scholarship!
"I am extremely excited at the Foundation's ability to not only fulfill the Agenda outlined in our mandate but increase the offerings for 2022. I thank Digicel for the additional tokens of book vouchers and Hi-Lo supermarket vouchers for the recipients given the reality of cost of living and food prices. This gesture goes a really long way for the families of these students."- SFP
Scholarships are awarded based on exemplary performance in both academics and athletics.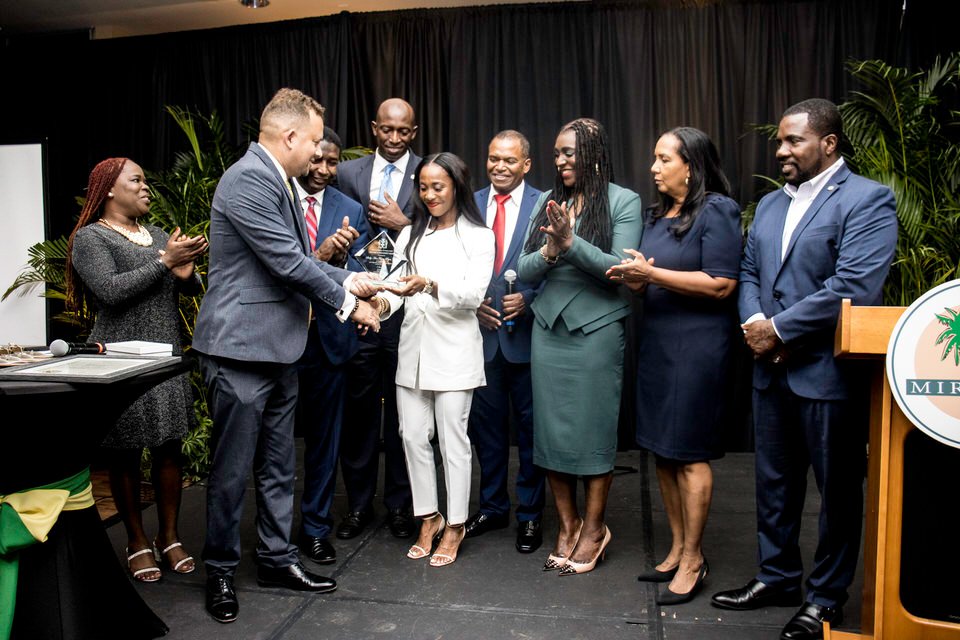 Shelly-Ann Fraser-Pryce Showered with Accolades in Miramar, Florida
Eight-time Olympic medalist Shelly-Ann Fraser-Pryce was showered with accolades in Miramar on Tuesday, by county, city and consulate officials. The second fastest woman alive was given keys to the city of Miramar, keys to Broward County, and a lifetime achievement award by the Jamaican consulate. Tuesday November 16 was also proclaimed Ambassador Shelly-Ann Fraser-Pryce Day, by the city of Miramar government.
Read More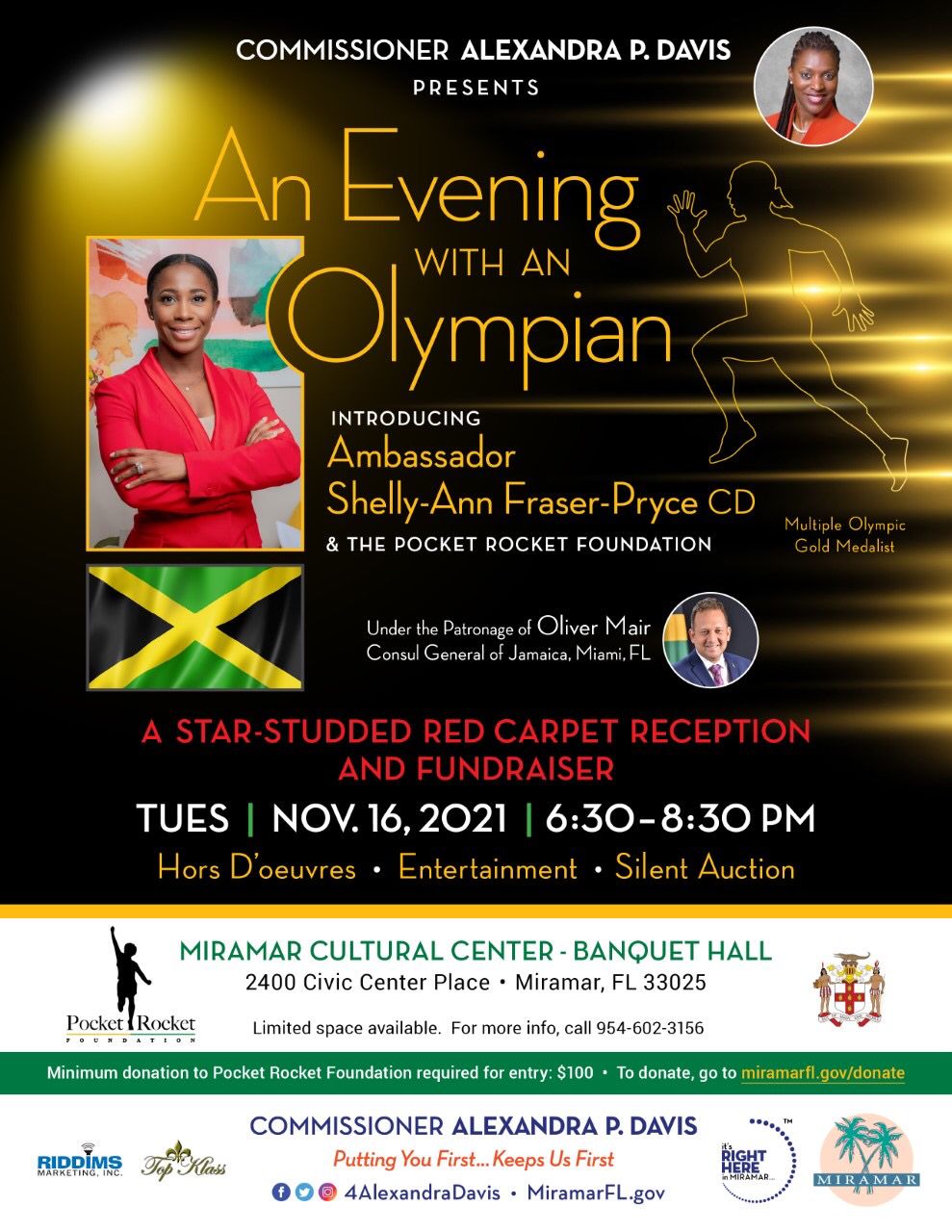 An Evening with an Olympian.
This is our very first fundraiser outside of Jamaica and Ambassador Shelly-Ann Fraser-Pryce's first public appearance since the Tokyo Olympic Games! Miramar residents and other members of the public are also invited to attend.
Make a donation to Pocket Rocket Foundation of US$100 to reserve your seat. Limited spaces!!!! To donate, go to www.miramarfl.gov/donate.
#MeetMommyRocket #CityOfMiramar #CharityFundraiser #SportsandEducation #LastingChange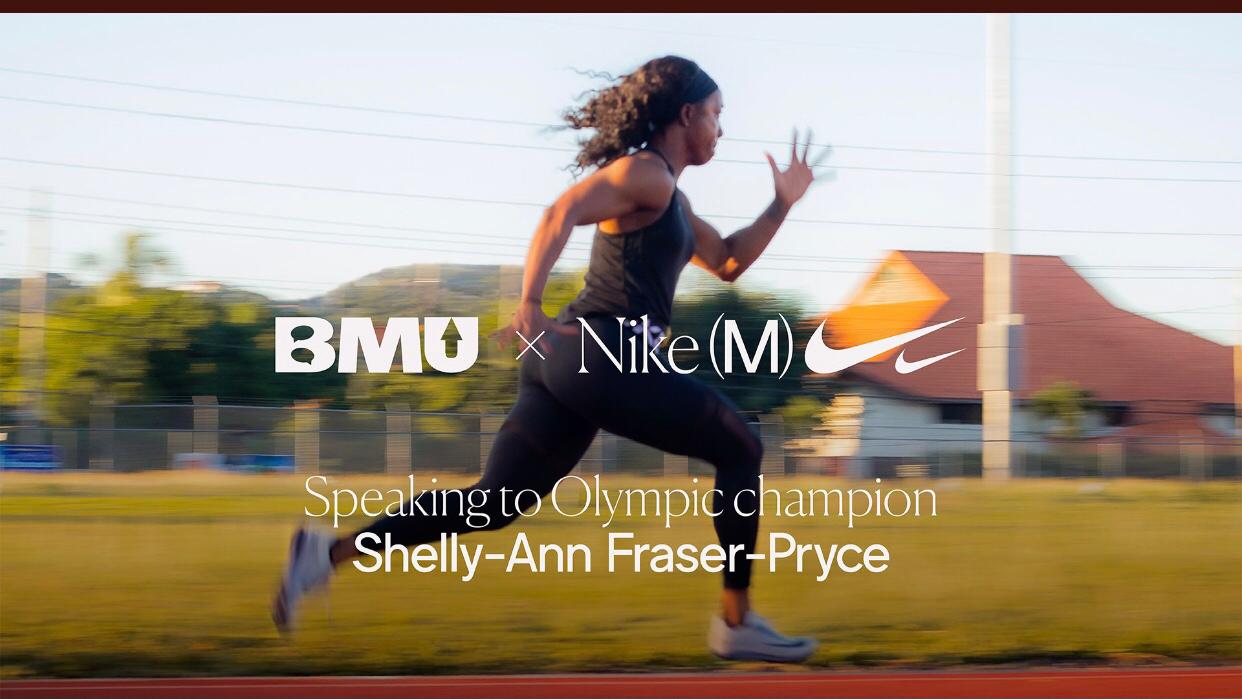 Upfront with Shelly-Ann Fraser-Pryce
Hard to believe it's been one full year since the global pandemic disrupted the world. Despite the challenges we all continue to show up in life. Here's an opportunity to hear our very own Mommy Rocket share her experience with Black Moms Upfront podcast in partnership with NIKE! Listen now ???? #MommyRocket #RocketNation #Pryceless
Wayward Teen to Transformed Queen by Award-winning Author & Educator SallyAnn Gray
Bringing joy to others is what this season is all about. I hope you had a Merry Christmas and wish you a happy New Year!
#PocketRocketFoundation #christmas #christmasspirit #giveback #doinggood #philanthropy #holidaycheer #rocketnation#SFPCommunityOutreach2020
Saturday December 26th, Santa Claus appointed me as Chief Elf to make sure community members in Waterhouse, Kingston received goodie bags for Christmas and toys for the children for the Pocket Rocket Foundation's Annual Christmas Treat.
Thanks to our amazing sponsors
@nike,
@gracekennedygrp,
@digiceljamaica,
@ppmjamaica and
@purityja
and our transportation partner, @toyotajamaicaltd for helping us with gift items to make this season cheery and bright for all.